Shanedrive's LLC V-twin Service is not affiliated with the Harley-Davidson® Motor Company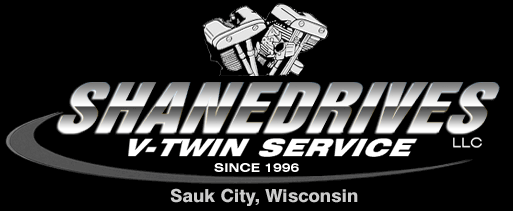 Summer is here & Bikes are rolling!
Shanedrives is a full service shop. Routine maintenance, tires, brakes EFI and more!
Make an appointment today! Contact us as follows:
Phone - (608) 643-8429
Email - sdrives

shanedrives.com
or message us on our facebook page
If you want it done... We can do it!
Don't forget we have both pull over and zipper hoodies!
Thanks, Shane & Michele



Home

Services

Shop

About

Links

Featured Cycle

Awards

Contact

Copyright © Shanedrive's LLC - All Rights Reserved
Designed, hosted and maintained by VisualXtreme.com