Shanedrive's LLC V-twin Service is not affiliated with the Harley-Davidson® Motor Company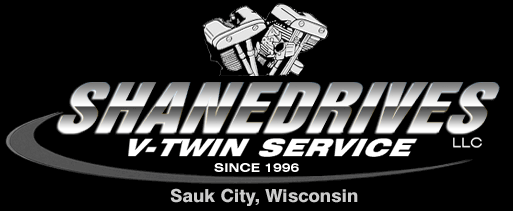 Summer is upon us. The backlog of work is still large.
If you were to get on our waiting list today, best guess is late June to Early July as of this writing May 24th.
Earlier work may be possible depending on how long it takes to catch up if we manage to catch up at all.
Thanks for understanding.
For details, Contact us as follows:
Phone - (608) 643-8429
Email - sdrives

shanedrives.com
or message us on our facebook page
If you want it done... We can do it!
Don't forget we have both pull over and zipper hoodies!
Thanks, Shane & Michele



Home

Services

Shop

About

Links

Featured Cycle

Awards

Contact

Copyright © Shanedrive's LLC - All Rights Reserved
Designed, hosted and maintained by VisualXtreme.com