Shanedrive's LLC V-twin Service is not affiliated with the Harley-Davidson® Motor Company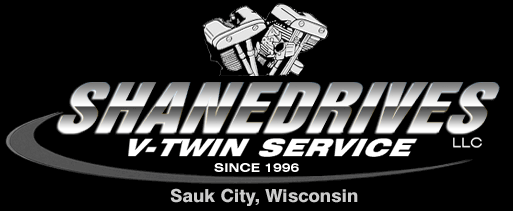 Well, that time of year is here...
time to park the two wheeled fun machine and gear up for "maintenance" season!
We had a good run with the nice weather extending the riding season.
If you have questions about getting the bike ready for next spring, don't hesitate.
Spring will be here quicker than you think and we get crushed with work. The waiting list gets long.
Just give us a call, send an email, or message us on our facebook page.
Don't forget we have both pull over and zipper hoodies that will keep you nice 'n toasty!
Thanks, Shane & Michele
If you want it done... We can do it!
--------------------
Give us a call at (608) 643-8429 or email us at sdrives

shanedrives.com


Home

Services

Shop

About

Links

Featured Cycle

Awards

Contact

Copyright © Shanedrive's LLC - All Rights Reserved
Designed, hosted and maintained by VisualXtreme.com